01 November 2021
Live at the LAKESIDE featuring fantastic music from Robbie Mann!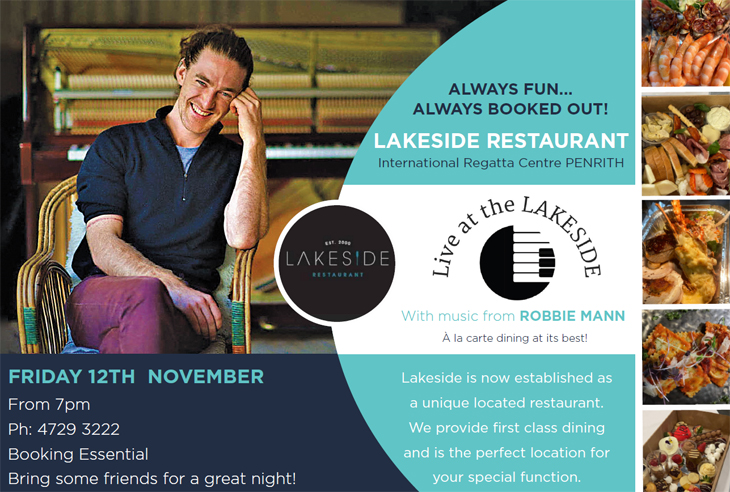 Where: Lakeside Restaurant - International Regatta Centre, Penrith.
When: Friday, 12th November 2021
Phone: (02) 4729 3222 (BOOKINGS ARE ESSENTIAL)
Lakeside is now established as a first class dining experience and is the perfect location for functions, groups or couples alike.