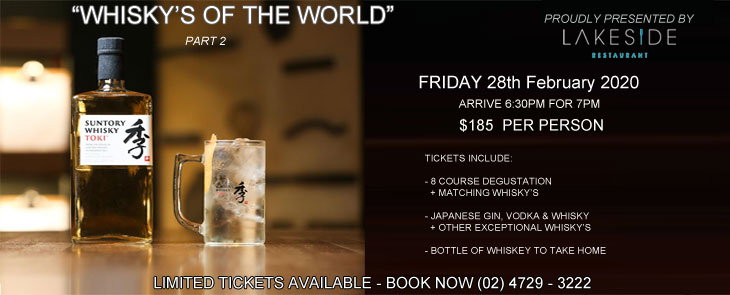 21 February 2020
Lakeside Restaurant will be hosting part 2 of our Whisky's Of the World series.
This degustation to be held on the 28th February 2020, and it will feature beverages from the House of Suntory.
We will have Japanese Gin, Vodka and Whisky along with some other exceptional whisky from around the world.
Please come and join us and experience an eight course delight .
The price for the night will be $185 and this will include a special bottle for you to take and enjoy at your leisure.
Due to the limited availability of Japanese spirits bookings will be extremely limited so please let me know as soon as possible.
Book now by calling (02) 4729 3222.