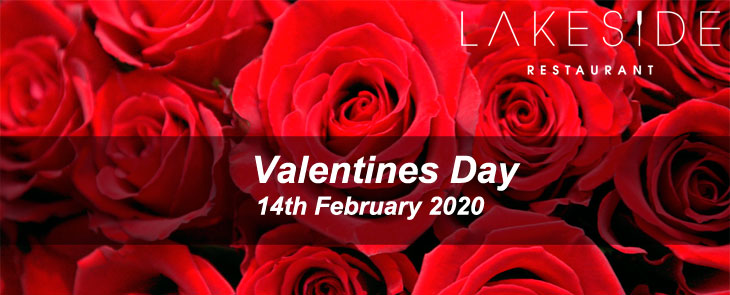 03 February 2020
Valentines day is always a special day for that special someone. At Lakeside Restaurant, we have designed a special Valentines Day menu to compliment that special day.
Dinner is $69.00 per person, but be quick as if last year is anything to go off, we will book out!
To make a booking, phone (02) 4729 3222.

ENTREES
1/2 doz Rockefeller Oysters

1/2 doz Natural Oysters

Kumara & Provolone Ravioli

Sauteed with olive oil, semi dried tomatoes, pine nuts onions, basil & a touch of napoletana sauce
Veal Tonnato

Delicate slices of tender veal on rocket salad with tangy tuna dressing & shaved parmesan
Jalapeno Peppers

Peppers filled with chicken, corn & cream cheese wrapped in bacon on corn salsa & ranch dipping sauce
Frittata Mista

A collection of assorted seafood including fish, prawns & squid - flash fired with in house seasoning & a lemon - garlic aioli
MAINS
Tuscan Pork Belly

Crispy pork belly roasted with garlic, rosemary, sage, fennel & other in house flavours with deglazed creamy sauce on potato gremolata & seared fennel
Chicken Brasato

Chicken breast supreme braised in a napoletana sauce, fresh herbs, olives, wood fired peppers & jalapenos served on polenta
Lamb Rump

Marinated for 24 hours in garlic, rosemary, lemon zest, olive oil & honey then cooked to your liking and drizzled with salsa verde on roasted chats & cherry tomatoes
Eye Fillet Steak

[MS2] 250-gram grain fed centre cut tenderloin eye fillet, topped with Diane sauce
DESSERTS
Chocolate Fudge Zeppole [cooked to order]

Pastry rolled in cinnamon sugar filled with warm Nutella fudge on a hazelnut & crespelle crumble with gelato
Vanilla bean Panna cotta

With Morello cherry coulis
Limoncello Ricotta Cake

Lemon curd, toasted almonds, whipped cream & fresh berries – served cold
Apple & Walnut Slice

Layers of buttered filo pastry, apple, walnuts, cinnamon, nutmeg & custard served warm with gelato