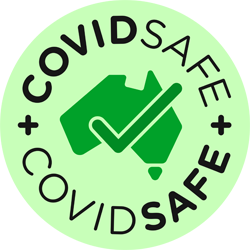 COVID - 19 REQUIREMENTS

NSW Government Health Orders require contact tracing by all who attend Lakeside Restaurant.
No matter the reason, when you enter Lakeside Restaurant you must comply with the following conditions. There are no exceptions:
» Everyone entering must sign in recording their contact details


» All visitors who wish to remain on the premises must be seated. Alcohol can only be consumed by seated customers.


» There must be no moving from one group to another. No more than 10 persons per table


» Capacity of restaurant and out- door area is still restricted to 4sq metre rule. Currently 95.


» For function bookings, dancing not permitted [unless wedding where – a bridal waltz is allowed]


» No canapes or buffet style - currently permitted.


» Minimum 1.5m social distancing between tables.


» Staff will (where necessary) act as Covid Marshalls. Their directions on COVID-19 practices must be followed.


» If you are displaying any signs of illness, please do not enter Lakeside Restaurant and we ask that you seek professional medical advice before returning.

Please do not ignore Covid-Safe warnings as they are important compliance issues. Fines may apply for breaches.